Bathroom: how to choose the most suitable door
Tuesday October 29th, 2019

Posted by:

admin

Category: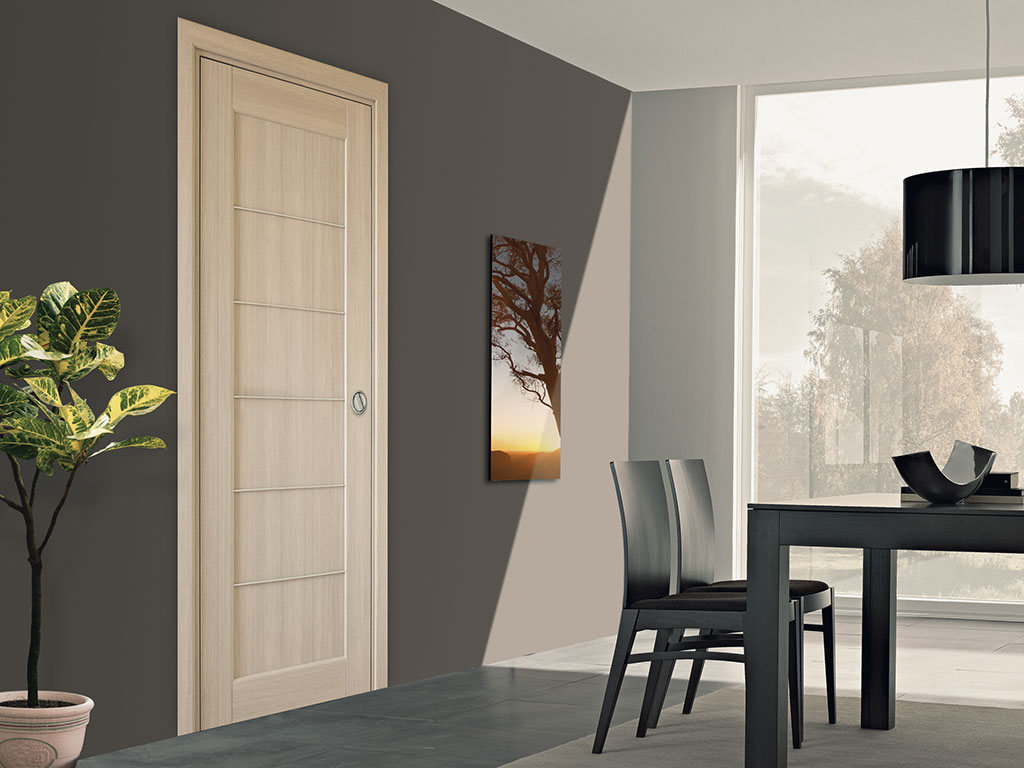 When we have to plan or renovate a bathroom, one of the fundamental elements is precisely the choice of the door, but which solution is the most effective?
1. Hinged door
The common hinged door is the most traditional choice but not always the most efficient, this solution in fact deprives the room of useful space that in a bathroom is essential, and once opened, occupies a portion of the wall that otherwise could accommodate useful objects.
2. Classic sliding door
Space-saving par excellence, a sliding door can make a difference especially in cases of limited space.
A sliding door allows you to recover precious centimetres, both inside the room thanks to the lack of an opening radius, and on the surface of the wall, which would otherwise be covered.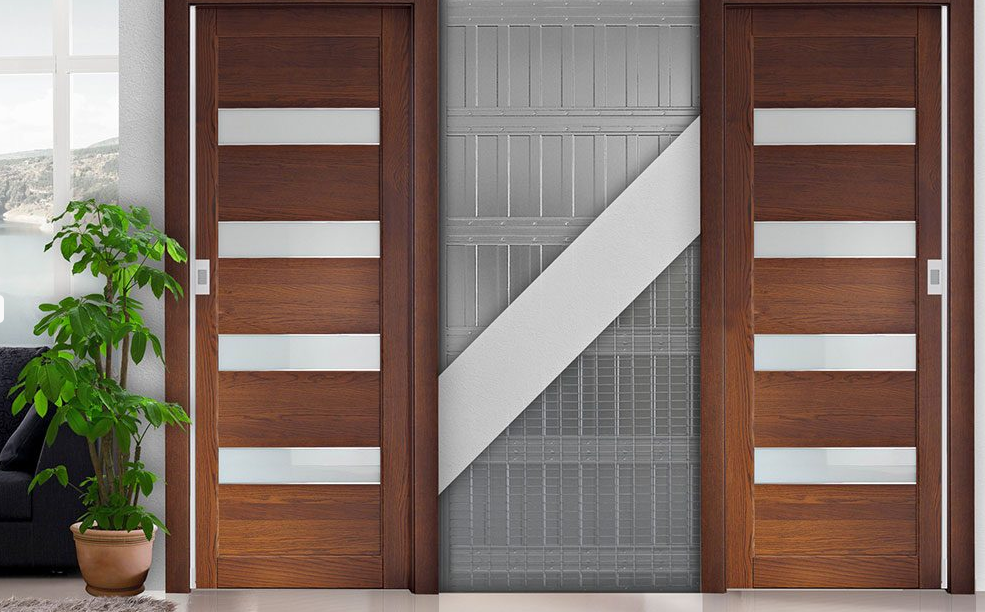 3. Rasomuro sliding door
In case the bathroom in question is secondary or service bathroom, and you want to fully integrate the door in the wall so as to make it almost invisible the best choice is a sliding door wall, this option allows you to have a door panel free from any external element of finish.
4. Glass sliding door
For the most demanding in terms of design a glass door is ideal, glass is an elegant and light material and when it is decorated it can become a work of art while providing brightness to the room. For environments like the bathroom all models of sliding doors are characterized by a satin or matt finish that respects the privacy of those who are inside.
5. Double-leaf sliding door
In the case of a bathroom of generous size, with no particular need for space, a sliding door with double door can give a wide breath to the entrance of our bathroom by emphasizing the spaciousness of the room, and choosing a model of transparent door you can provide an additional point of entry for the light thus helping the lighting, especially not to be underestimated when it comes to large sizes.