Elegance right from the counterframe
Monday December 10th, 2018

Posted by:

admin

Category:

,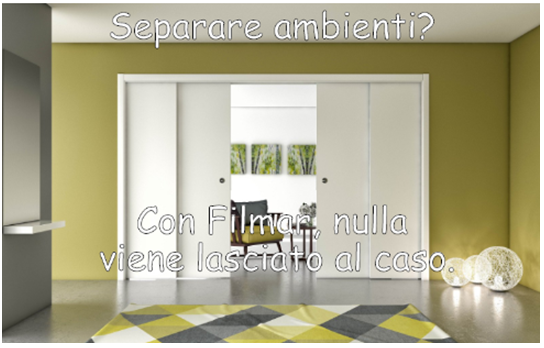 We have said a lot about the 'relationship between elegance and technology with respect to sliding door frames, but we will still insist that there is still much to be told.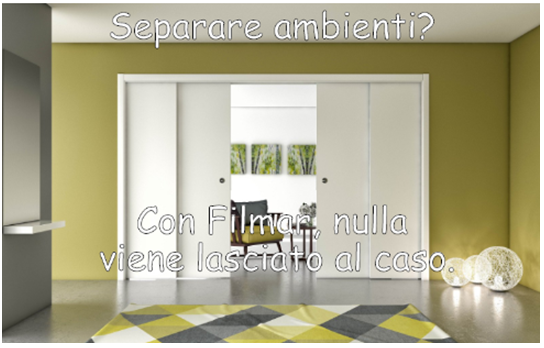 Our real goal is to make you almost touch the passion, the planning and, why not, the dreams that we invest in the construction of our counterframes.
We would like to reproduce on this blog the idea that guides us in the construction of every single subframe: every designer, every worker, every collaborator of our company, when working on a counterframe, has in mind everything that is required to the counterframe itself, imagining from the beginning the final result and the elegance that the sliding door will give to the environments where it will be installed.
Our dedication, almost maniacal, allows you to perfectly engage the desired sliding door in the rooms, so as to enhance their value.
The primary objective of filmar is to give a unique light to the rooms on which a sliding door faces, to give anyone who opens that door a pleasant and ecstatic sensation, a feeling that only impeccable technology can give.
When one of our sub – frames runs along the track, it must give a sensation of lightness, in fact, flow with a subtle and melodious sound, completing and enhancing the elegance of the door.
Lightness, silence, aesthetics and reliability, are the 4 pillars that guide our entrepreneurial dream: to give a little pleasure to all those who will open the doors mounted on our counterframes.
Elegance right from the counterframe
We invite you to visit our factories in Caivano to experience our passion and commitment to realize the dream of giving a moment of pure elegance to each of our customers.