Company profile
The road to our success.
The family-run management is the business model that describes the Filmar's identity and it is at the basis of the corporate culture and historical values that have always been part of the company's growth, with promoting attention and aiming to a more and more advanced market and to innovative and technological products.
The philosophy of the family business helps their professional resources to be a fundamental part of a process of conscious responsibility and sense of belonging to the company, a powerful tool that supports the company's health and the quality of products.
A better space is realized when everyone decides to improve himself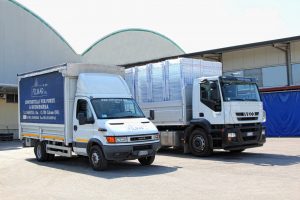 The FILMAR is a young and dynamic company specialized in the production of counter frames for sliding pocket doors. It Designs and manufactures high-quality products and easy installation that are functional and all customizable for any housing need. Its main aim is to optimize and enhance the living space, thus avoiding the clutter of traditional hinged door.
Thanks to continuous research of materials, the use of technologies, quality control and especially the careful study of the new requirements of environmental design, Filmar has been able to accompany, in a constantly evolving market, all imported and decisive progress in the sector industry, providing high standard quality products with a long usability over time guarantee.
Looking for quality construction and affordable prices for your project ?