Interior design trends: minimalism
Thursday April 23rd, 2020

Posted by:

admin

Category:
Minimalism is a product of the early 20th century and was introduced at the very beginning of the 1920s. This style of design was not only designed for interior spaces and architectural projects, but also as a cultural evolution and avant-garde lifestyle choice with the lack of material objects and the shift from the use of things closely related to personal experience to characterize a home, this was a completely new concept, which gave new life to the world of design. Many attribute this bold new development to the genius of the architect Van der Rohe in the early postwar period, one of the first prominent architects to use minimalist principles in his designs, shaping our buildings and homes for decades to come.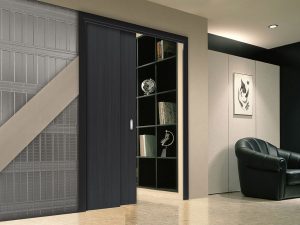 Then why are we so attracted to minimalism? This approach to design is not only deeply pleasing to the eye, but also evokes many health benefits. Many believe that it is the clean, sharp lines, the use of geometry, uncluttered simplicity, the colour palette and carefully positioned objects that give an orderly sense to space.
Many report feelings of serenity, relaxation, mental clarity and happiness when living in a minimalist space, and overcrowded interiors can often take up too much space, clutter the mind and create a claustrophobic experience. This concept extends well beyond architecture and interior design, with its use in almost every sector today, from website design to furniture, mobile phones, children's toys, applications, cars, even clothing and visual art. Minimalism allows something other than space to be at the centre of attention, thus encapsulating beauty in simplicity.