Not just a slogan, in this article we will explain how we intend to offer the challenge
extraordinary counterframes 2017
First of all we want to express our gratitude for the trust given to Filmar professionalism throughout 2016 we can indeed say with certainty that the past year has been a success and all the challenges that we set have been completed.
Among all the biggest challenge has been the setting of a completely new management philosophy, family management skills.
We tried to revolutionize the concept of family conduction in our company Introducing the elements of industrial managerial skills. The result is a well-oiled corporate machine in which every point is conscious of what is happening in the rest of 'own company because everyone knows each other directly and interact constantly with him.
But also we want to convey this philosophy to our products, creating more and better subframes for sliding doors.
We think of each component as part of a harmonious ensemble never divorced from context and increasingly well integrated, to provide maximum efficiency, quietness and quality.
As our corporate network, each piece of our subframes must be connected in a structured network of components so as not to be ever weak link of the complex, but rather giving a quid more.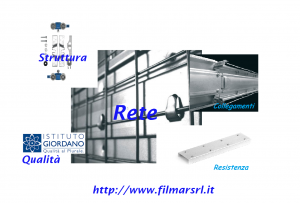 In this' optical each part is designed and structured to conform to the needs of our customers and the eventual sliding doors that will be hosted by our subframes.
Ultimately, for this 2017, our challenge is to aim to create in our company a familiar management network that sees as protagonists products and customers, we want to make our own the needs of more and more people installing sliding doors and customers who will use it.
One of the ways that we intend to succeed in this venture is just the web.
On this blog we will continue to offer fine examples of concrete solutions to the problem of 'use and optimization of space, sharing them with everyone and drawing even your stress.
Filmar Srl
extraordinary counterframes 2017