As announced in the last article, this year we will put an even greater focus on the needs of installers and customers.
In particular, on our blog we will discuss successful solutions for furnishing very particular problems, solutions that use
extraordinary counterframes for pocket doors
In special offices, professional offices or even in very elegant homes, we can find fascinating architectural solutions as well as innovative and functional.
Before talking about these structural solutions we must say a few words about the circular mode built environment.
Not everyone knows that, at constant size, the area of a circle is maximized on the floor, then design a circular base buildings maximizes the surface of the floors of each apartment minimizing the lateral surface of the building itself.
This lowers costs without limiting the use of space, as we can see in the following figures.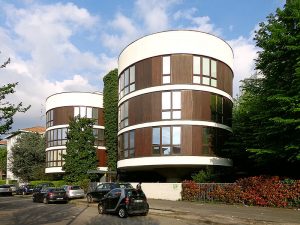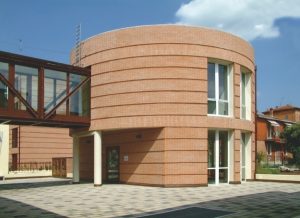 It can however be difficult to divide inside the interior of apartments to these structures, but there are solutions that maximize elegance and space, as shown in the following structure section: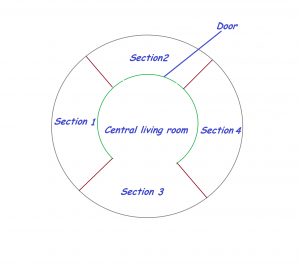 As you can see from the spaces of a cylindrical plan apartment, they are really maximized, so you should build in this direction.
Often, though, just enter central cylindrical structures internally to an apartment can optimize space and elegance as shown below: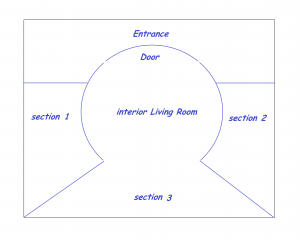 Solved the problem of how to separate curved structures in an apartment, making it more functional, it remains to be seen what kind of doors to use to separate spaces.
Filmar offers a truly unique subframe: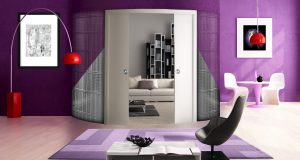 New age "Arco" doppio is the ideal entry of internal cylindrical structures related to other environments.
At the following link you can find all the necessary information, especially the measures available for installation.
Also for this subframe filmar has provided several oversized, in order to ensure maximum installation flexibility.
The subframe New age "Arco" doppio, is a frame that gives a unique style to 'whole house, with its innovative and elegant form.
Always attentive to the innovations, Filmar offers, through subframes New age "Arco", a complete technical solution for furnishing cylindrical structures and curves with unique and unrepeatable style.
Filmar, always innovators!