We always liked to look at our products as elements that ordered space in an architectural sense, not as simple accessories but as real brushstrokes of style that gave the rooms an extra touch.
Counter frames for sliding doors, beauty and quality
A sober architectural style, complemented by the beauty of our sliding door frames.
Try to think of the wallpapers used as an element of style and furnishing, or the walls painted in an artistic and particular way.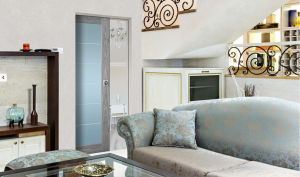 To add a touch of style to architecturally well-designed environments there is a need for a sliding door that emphasizes the wall and not itself.
This door can only fit a New Age Simplex counterframe for sliding doors that does not have external finishes and perfectly integrates the wall itself.
Obviously, this counterframe for sliding doors is also available in the plasterboard version, allowing architects to make the most of themselves to find suitable and at the same time amusing use solutions.
A sliding door without finishes is the ideal solution to give back a "soul" to disused spaces, to make the environment in which you live re-thinking around yourself and not just in a functional sense.
In this regard it is interesting to see another solution that can make our environments more vivid and beautiful.
To restore heat to a curved surface or create an ad-hoc curved environment that separates a room in two, we can think of the "New age arco doppio" solution, a counter-frame for curved sliding doors that give beauty and simplicity to the wall.
To create a new environment, within a larger one, we can think about a plasterboard solution.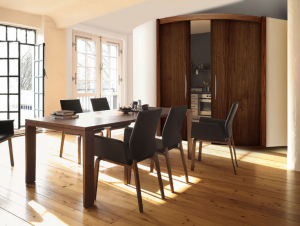 This counterframe for sliding doors is a true architectural jewel and allows you to transform the rooms in a unique and functional way.
In the picture you can see how a unique environment has been separated into two environments: truly unique living and kitchen.
The sliding door enhances the wood flooring and the warm and welcoming environment, inviting people to live it.
Architecture, style, beauty and quality: Filmar.