New Age "SIMPLEX"
glass Kit
Because of "glass" kit it is possible to install a glass door in the Simplex subframe, both single and dual versions. The "glass" kit can also be installed at a later time with counterframe already laid. The grippers are wholly covered by veils and aluminum caps to not spoil the image of the outside door. The "glass" kit is available in two versions.
Counterframes for retractable sliding doors, the magic of silence.
We have subjected our production to the most difficult tests, carrying out rigorous functional tests, paying the utmost attention to the simulation of real events to which the products may be subjected over the years. The resistance and durability of the counterframe is guaranteed by the quality of the materials, by our guaranteed production model.
The side panels are made using vertically corrugated thick galvanized steel sheets to which are then hooked with the clinching system 12 reinforcement sleepers that ensure rigidity and resistance against the lateral thrusts generated by the ripening of the plaster.
The galvanized steel mesh (2mm thick) with thick mesh (30×50mm), guarantees a perfect adhesion of the plaster.
The clinching system together with the system of fins for the mesh hooking avoid welding spots that over time could favour the formation of rust spots.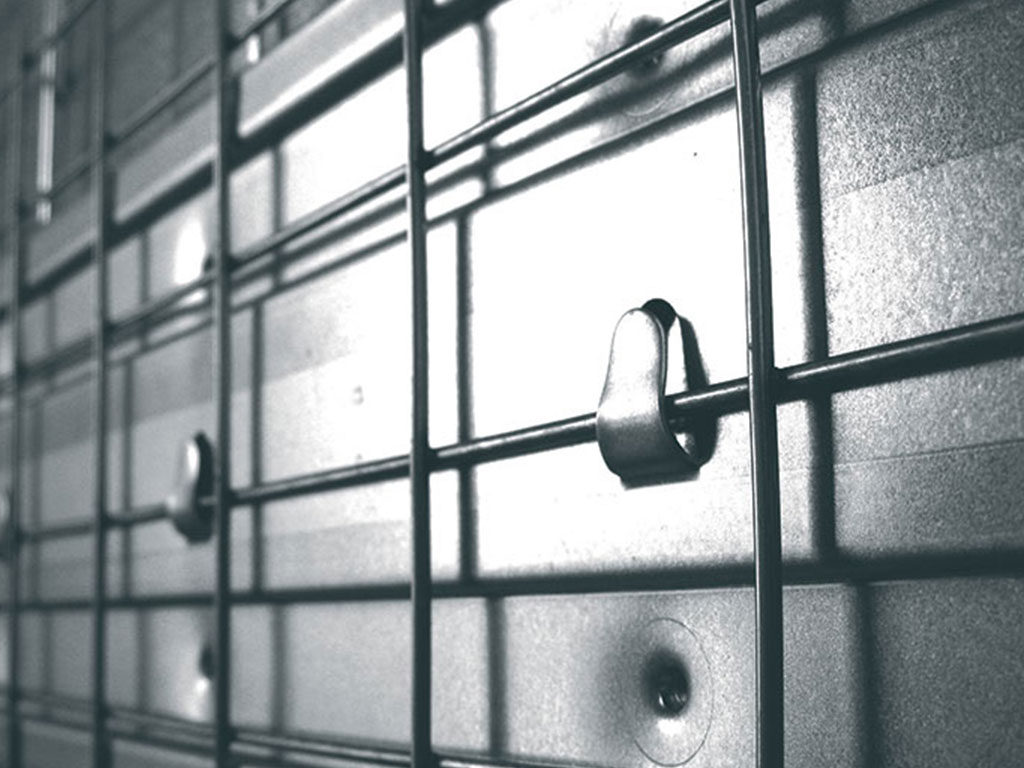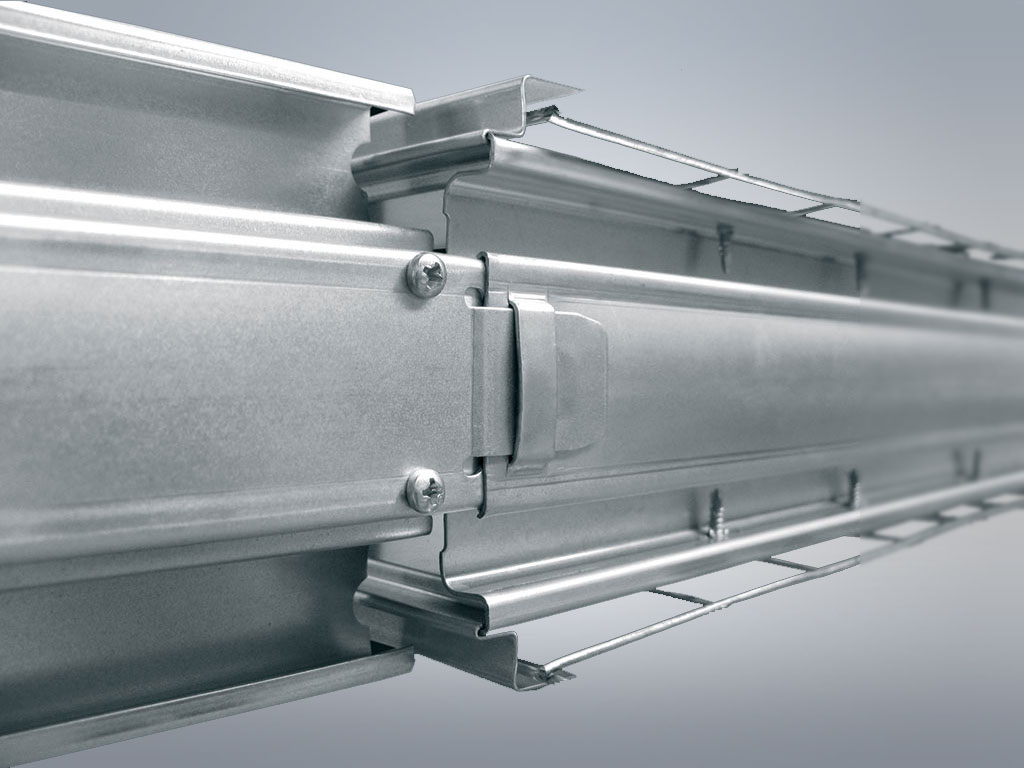 The production phases follow a lay-out aimed at the full reliability and quality of the products.
The "snap-in" insertion of the omega, without the use of screws, simplifies and speeds up the assembly of the subframe.
The omega in which the aluminium guide profile is housed, is made entirely of galvanized profiled sheet metal.
We apply industrial concepts and procedures such as: efficiency, versatility and measurable quality.
All our products are supplied with the sliding trolley kit with a capacity of 120Kg for each door, with wheels equipped with nylon-coated ball bearings for a smooth and silent sliding over time.
Tested by Istituto Giordano and guaranteed for 15 years.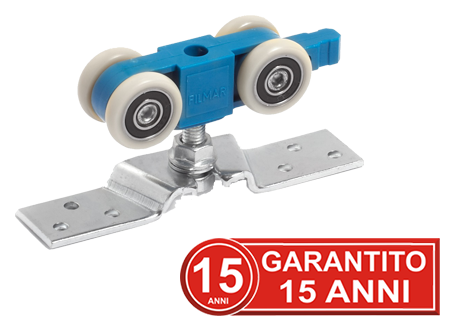 A universal bracket that allows to obtain a double leaf counterframe, using two for each single leaf. See single transformation sheet in "Duetto".
It is the right accessory to obtain greater brightness, in fact it allows the sliding of glass doors with a maximum thickness of 10 mm.
Softly closes the sliding door without electric automatisms or counterweights. Universal both right and left. Applicable also afterwards to already installed counterframe. Load capacity max. 80 kg in absence of friction. Door dimensions from 600mm to 1200mm
It slows the door travel in the last stretch, allowing a gradual and silent closing. Applicable to New Age counterframe "base" (from 700 mm to 1200 mm), "duet" (from 1400 mm to 2400 mm) and "duple" (from 700 mm to 1200 mm).

Stay in touch! Follow us on our social channels to be always updated on the latest movies and news from the world of retractable door frames.
Copyright © 2020 All rights reserved