We have seen, in previous articles, different ways to use our subframes to solve some problems of re-construction of our homes.
In both cases we analyzed we talked about quite large environmental facilities: rooms to be divided, garage, outdoor facilities to gather to interiors, etc ….
In this article, however, we face a still more complicated problem, namely that of using spaces enclosed by non-modifiable bearing structures, beams, columns, supporting walls.
Change any of these structures may affect the stability of _apartment or dell_ whole building, if the apartment is located on the lower floors. Yet these corners remove several square meters of living space to our homes, how to use them?
Here is the proposal to use Filmar
subframes for small spaces
We focus our attention on some situations in which the use of one of our subframes can bring great benefit.
Pillar opposed to a non-bearing wall wide enough.
In this case if the space beyond these walls is shallow, you can not use the classic hinged door to close it, giving it a user destination, and this space would be lost.
But it is possible to dig the normal wall in order of accommodating a subframe for sliding doors single-side, for example, our "New Age" BASE "plaster" which can be found at the following link.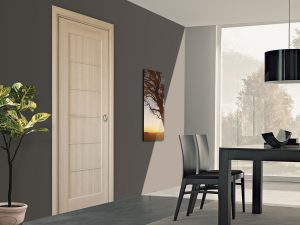 Pillar and beam connected together and to a bearing wall.
If the space between the pillar and the wall is not too small, we can build a plasterboard casing to install one of our counter frames for sliding doors. Depending on the space available, we can use "New Age" BASE "drywall" or the "New Age" DUETTO "plasterboard".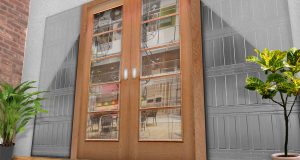 Both solutions make it elegant either the recovered space or the chamber in front of the door.
Abutment or bearing wall which opposes a supporting wall, forming a deep corner.
This is by far the most difficult case to deal with because none of the structures can be affected.
If the space between the ends of the structures is large enough, we can insert them between two types of solutions.
One of them we have already seen and is the counter "New age" base "drywall", with which we can create a stylish closet.
If the distance between the extremes of the structures is large enough, we can opt for a beautiful solution that is: "New Age" ARCO single "drywall", featured in the image below.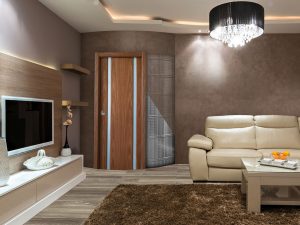 The proposed solutions are just some and certainly the space constraint situations may require the use of non-standard subframes.
Just to meet these requirements Filmar produces different subframes for sliding doors outsized: resistant, durable and tested.
In the next article we will discuss some types of subframes, particularly suitable for the workplace: workrooms work rooms, rooms for architects, engineers etc ….
Filmar: commitment and passion to meet the needs of our customers.