Oak, walnut, white or pine – which finish is right for you and your home? When should you use them and what do they say about you?
Oak
When to use it: Practically everywhere! It is timeless and elegant. No matter what type of property you have, oak doors allow your home to have a uniform design. These doors connect the look of all your rooms, whatever the colour scheme used, the décor or the furniture.What it says: Oak says fun, light and integrity. The very word 'oak' conjures up images of the old English countryside, rolling hills, crisp mornings and picnics in the summer sun, and everyone wants their home to exude these emotions.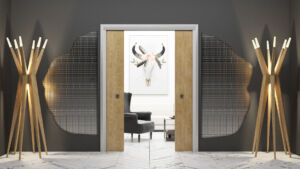 Walnut
When to use it: Dark and sinuous, walnut is perfect when combined with light tones or chrome, making it highly recommended for bathrooms and kitchens. Dark wood effortlessly complements white appliances in a kitchen, chrome in taps and similarly in a bathroom when fitted alongside white sanitary ware or chrome in your fixtures and fittings.What it says: Walnut says you mean business. Serious and professional lets visitors know that you are at the forefront when it comes to style and design.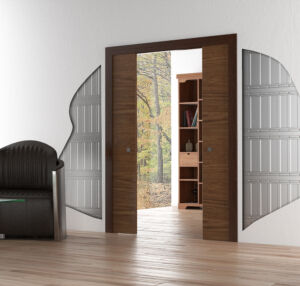 White
When to use it: The most versatile finish in the world. White can be used anywhere and everywhere.  Using white doors on the upper floor of a property is a great way to give bedrooms and bathrooms a light touch as, by having a wood finish on the doors on the ground floor, a white set will break the continuity by lifting your spirits when it's time to go to bed.
White is also great if you have a lot of doors fitted into a space such as a landing. Landings and hallways can tend to be dark and boxy, with white doors on the other hand due to an optical effect and different light reflection they will look much more spacious.What it says: White doors say you are proud of your home and know when to use clever design. White doors are meant to make your space feel lighter and bigger, so when used correctly they show that you are a homeowner who knows how to get the best out of their property.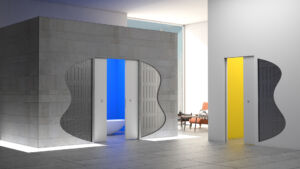 Pine
When to use it: The main peculiarity of pine doors is the natural character of the wood. If you like this look, these doors are a great way to give your home a more rustic feel. The irregularities and light and dark spots in the wood contrast well with modern, sophisticated designs. Used in conjunction with statement pieces of recycled or antique furniture, pine doors give your home a truly unique style.What it says: Using pine in its natural form says you're a maverick. Perfect matches don't matter to you, you want your home, your way.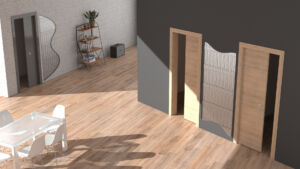 Scopri l'intera linea di controtelai per porte scorrevoli a scomparsa Filmar e scegli il modello più adatto alle tue esigenze, clicca qui.