At Filmar, we believe that doors can add character and style to any home. Trends in interior fashion move a little slower than those in other industries, but every year new colours and key themes make their way through. Here are just a few examples of the most popular trends in recent months:
Glazed sliding doors
Glazed doors are becoming increasingly popular and are expected to become even more so thanks to innovative designs and light permeability that is becoming more and more customisable. Making the most of the natural light in a room not only makes it feel brighter and more airy, but also has a positive impact on mood. A major contributor to this trend in recent years is the improved acoustic and thermal insulation properties of new materials, which add a component of functionality as well as design.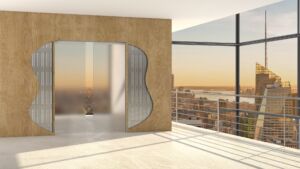 Oversize Sliding Doors
The bigger the door, the better. Oversized designs have attracted a lot of attention lately. Doors with extra-large width or height are becoming a big trend in interior design. This type of choice works particularly well in classic houses with very high ceilings where standard-sized doors often seem out of proportion with the rest of the structure. If your goal is to give your home an imposing look, oversized doors are perfect for you.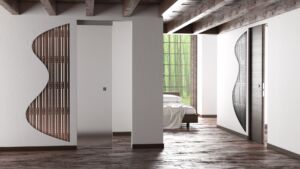 Green Products
Green products and the responsible use of resources have become a trend that is clearly reflected in consumer purchasing choices today, including doors. There has been a huge surge in consumer demand for environmentally friendly construction products and natural wood finishes. In order to protect our planet Filmar is constantly striving to reduce the ecological impact of production and provide customers with an increasingly environmentally friendly product.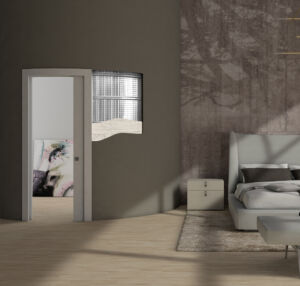 Trending Colors
White is the most popular colour in the 2022 sliding door market, but if white is the dominant colour in your design, it makes perfect sense to combine it with black doors to create a great contrast.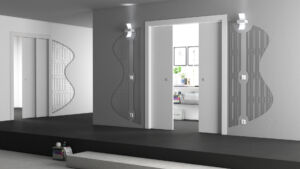 Take a look at the entire line of Filmar sliding door frames, and see how the latest trends translate into innovative style solutions.