There is a lot to consider when designing the elements of your home: practicality, safety, colour schemes and much more. But one important thing that needs proper consideration is style – which one is right for you?
There are two clear categories to choose from, so the first step is to decide whether you prefer a classic, traditional style or a modern, contemporary look.
CLASSIC
Firstly, there is a reason why the classic style is so popular. This style is timeless and when used well can create a warm and cosy feeling that spreads throughout the home.
This look is generally created by a combination of minor aspects, such as: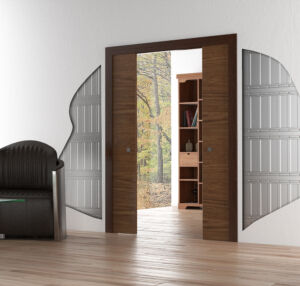 Pigmented colours, such as burgundy/powdery red, plum/violet, navy blue etc.
Polished brass details
Exposed wood (an alternative to pigmented paint options)
Clean, classic shapes
A traditional style conveys a warm and cosy impression, however, some people worry about falling into the trap of being unoriginal with this style. It can indeed be difficult to create a classic look that is dramatically different from what has already been done. So, if you want to be more creative in your design process, perhaps a modern style is more suitable for you.
MODERN
Choosing a contemporary style means giving no limits to your creativity. The idea of what is 'modern' is constantly changing and updating, so there are no rules! However, there are some commonalities between modern homes, including: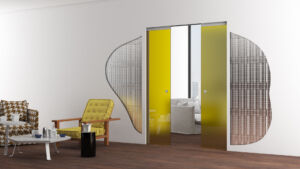 Innovative design (glass inserts, combination of different materials, different opening modes, etc.)
A feeling of elegance (the best way to say something is new and modern is that it looks like it!)
Solid colours (grey is very popular in modern houses, but it is important not to overdo it so that the house does not look too dark and small)
When it comes down to it, it all depends on what you find most attractive. If you find a door that suits your home and aligns perfectly with your style, it's the one for you!
Discover all the possible styles with Filmar concealed sliding door frames, click here to discover our range.